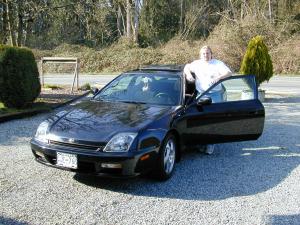 08/11/00 You may have noticed the lack of updates here... this is semi-temporary, as my cam is loaned out to tiggersol so he can let his GF watch him stare blankly at the screen at work. Hopefully we'll be back soon.

04/11/00 Me and da wheels! (normal size and for the bandwidth blessed, the 1600x1200 version)

04/11/00 And elation turns to anger....
04/11/00 New Arcterwheels! (small, normal, large)
03/12/00 Greetings earthling (big version (very scary)!
01/28/00 Firefly came over to watch some horse vids and Rex takes a keen interestin in the shiny things on the TV.
01/04/00 A coffee table from ArcterDad, supplemented with AOL CD coasters
12/26/99 My monitor creature. Thanks Tig and K!
12/26/99 The My microwave that turns on if you touch the door. If I'm lucky it'll turn me sterile too!
12/23/99 The Waterhouse on my wall (this pic)
12/23/99 The Delaroche above my couch (detail of this pic)
12/18/99 A new clock! Whoho!
12/16/99 (11:41pm) Caught! A bachelor in his natural habitat! (love the sexy toothbrush)
12/14/99 (12:09am) All moved in... you can even see the couch :)
12/13/99 (12:10am) I have a bookshelf!
12/11/99 Moved in!
12/11/99 Some of the chaos
12/03/99 My anti-realtor tie
11/30/99 Ah, my wonderful life....