Another Appearance, On Perez!
I have to admit that I read Perez Hilton, but just for the juicy gossip I swear! This time I appeared on (another) Microsoft layoff story.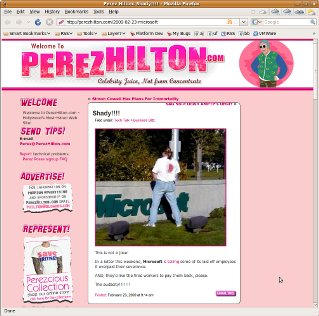 I'm actually almost a little bit excited as my ass is now being seen by I'm sure billions of people today. Wonder if Perez would give me half-a-penny a page view or something!