Capilano River Pics
Wandered up to North Van yesterday and Oneiros took me to the Capilano Fish Farm, just down from the suspension bridge (and free). Took a few pics which I present to you here. More after the click.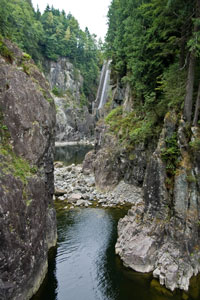 Looking upriver toward the dam.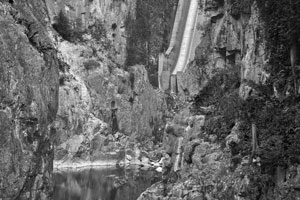 Black and white version (via Alien Skin Exposure) of the base of the dam. Note the old access tunnel in the side of the rock wall.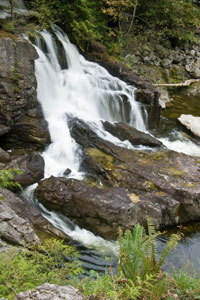 Small waterfall, taken with slower shutter to get the silky effect on the water.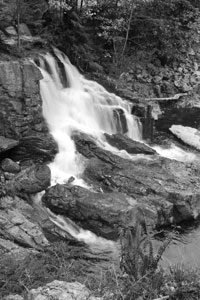 Black and white version of the same small waterfall, conversion done this time in Lightroom, as I liked my way better.