Snow? Now?!?!?!
Seriously, this is nuts. Andrea calls me this afternoon at work and says there are "6 inches of snow at home". I of course call bullshit as there's nothing bug a light rain at work in Vancouver. Even halfway home on the train I was thinking that the snow was still no more than an easily melted 1-2cm, so no wa…. HOLY CRAP!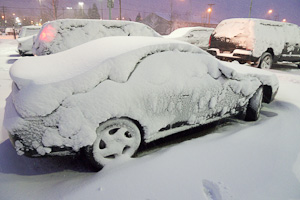 My car, which took a good 15 min to make drivable (and in which time I froze my fingers off.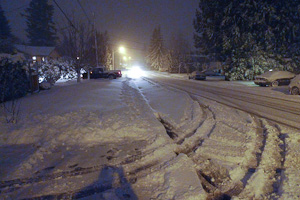 Looking down the road.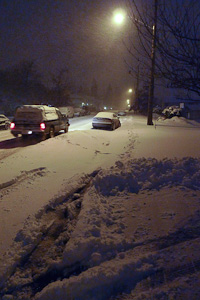 Looking up the road.
And dear boss, if you're reading this, then yes, this is my justification if I don't show up at work tomorrow 🙂