Kitten at Six Days Old
Just a quick post as I needed to be in bed about two hours ago. Here are some new pics of the kitten, apparently his/her eyes are open or starting to open, though he/she has been asleep all evening, so I haven't seen the baby blue eyes. Here's some pics for you to "awwwhhhh" over.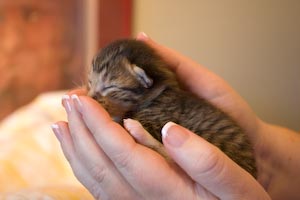 The size comparison shot…
Click continue for more….
<
p>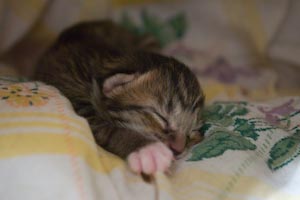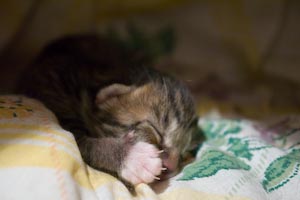 "I Has Claws!"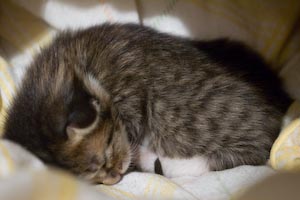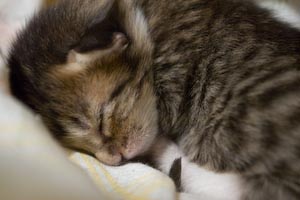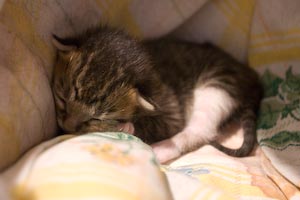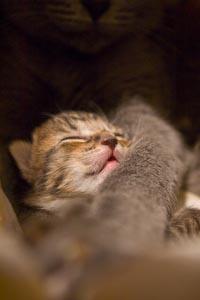 Mom Hugging Baby (Love how Mommy Zoon is almost faded into the back…)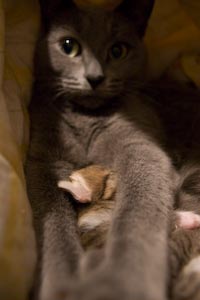 Mom Hugging Baby